E P Barrus is a leading importer and distributor of garden tools and accessories. Barrus partners with over 60 brands delivering professional sales and technical after-sales backup to a network of over 3,000 authorised dealers
Automate processes to keep customers engaged
As digital leaders, marketers and IT professionals migrate sales activity online they are looking to automate processes and keep their customers engaged.
Providing the right toolkit for distributing product information and content across platforms for a large B2B community enables scale and the ability to build fully-automated services.
Enabling gardening brands to serve sales teams, and authorised dealers
Unlike B2C solutions, B2B eCommerce is a full-service channel for sales teams, authorised dealers and consumers, who must:
Communicate stockists to consumers, while enabling direct sales
Deliver engaging solutions for finding products relevant to their gardening activities
Provide flexibility and the ability to scale new product lines while remaining consistent across channels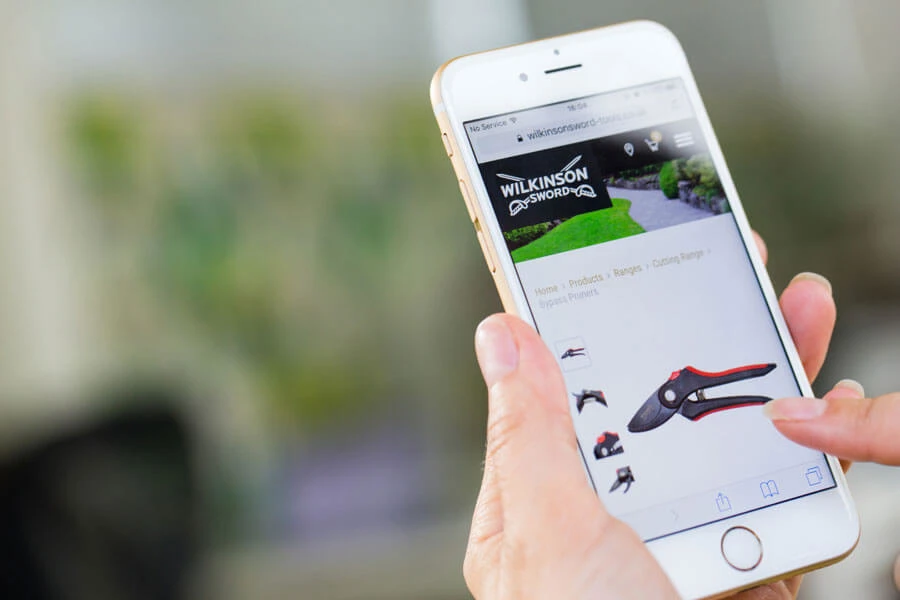 Using a flexible open-source content management system to develop multiple brand websites to deliver a better brand experience
EP Barrus overhauled their websites for prominent gardening brands, Wilkinson Sword Tools, WolfGarten Tools, and Town & Country to create multiple brand websites using the open-source Umbraco CMS.
understand their customers through persona development and user stories
integrate payments (SagePay) and their product database
import legacy orders from the previous systems and enable the export of the product catalogue
Microsoft Azure DevOps for deployments
By working with GrowCreate, E P Barrus achieved the following results:
An increase in stockist location searches
A decrease in calls to the support term
A reduction in the cost to serve
An increase in customers finding product information more easily
Increase in sales