How delivering personalised content is key to successful customer engagement and why your choice in CMS is so critical
75% of customers are unhappy when they receive generic offers, while 81% cite relevance as a key driver in whether or not they redeem promotions.
Customer expectations are higher than ever before. If organisations can't deliver meaningful and relevant experiences, customers will simply look elsewhere. 75% of customers are unhappy when they receive generic offers, while 81% cite relevance as a key driver in whether or not they redeem promotions. Businesses that want to step up their competition need a modern Content Management System (CMS) in place that can support new requirements for personalisation.
In this guide, we'll look at what individualised content is, why relevant customer experiences are critical to your success and how the right Content Management System (CMS) can support your business in delivering relevance to its audience.
Speed read
Customers demand outstanding digital experiences.
Organisations need to employ a high degree of personalisation to their customer engagement.
When customers feel appreciated, organisations benefit from customer loyalty and increased revenues.
The more relevant the content, the more likely customers are to complete their transaction.
Artificial Intelligence (AI) and Machine Learning (ML) allow organisations to draw on customer data sets to recommend relevant products and services.
The more relevant the content, the faster customers find what they are looking for, and the more likely they are to complete their transaction.
36% of customers prefer brands that offer the ability to personalise the content they receive.
95% of customers are dissuaded from completing a journey or transaction due to incomplete or incorrect content (Walker Sands).
Individualised content drives transactions, and their value, upwards. To deliver personalisation, you need a CMS that can deliver content to the right customer, at the right time.
19% of customers state they want the option of personalised rewards based on their purchase history.
Personalisation at work
By 2020, personalisation technology that recognises customer intent will enable digital businesses to increase profits by up to 15%.
82% of businesses said predictive marketing is essential to keep up with competitors in future.
80% of businesses said they will use AI to deliver consistently, optimised, cross-device content.
There is work still to be done, however, as more than a third of customers (35%) feel that brands don't care enough about personalising their experiences. In the last year, 22% of customers say they have been served an ad for a product they would never purchase, and 16% have had retailers "make similarly misguided recommendations".
How personalisation is evolving
What began simply as a business's ability to customise a website based on favoured content, evolved to rules-based personalisation. Organisations can adapt their content and design based on things like the customer's location or the local weather.
AI-powered recommendation engines can autonomously surface products and content at an individual level.
As we usher in an era of Artificial Intelligence (AI) and Machine-Learning (ML), organisations are leveraging the power of self-improving algorithms. Some recommendation engines can gather and process data and suggest the next relevant item to purchase.
AI-powered recommendation engines can autonomously surface product and content at an individual level where rules were once the only tool available.
Why do businesses need to invest in a modern CMS
Personalising customers' experiences places greater demands on legacy CMS platforms, so it pays to invest in a system that will provide AI capabilities needed today.
Organisations need to invest in a CMS that can gather and contain huge amounts of centralised data. Legacy systems that can gather data often do so in a siloed way - creating an unconnected customer experience that can often fail to deliver genuine relevance.
Episerver CMS uses algorithms to process and sift multiple data sources and surface patterns, clusters, and trends. It can also improve the decision-making process for marketers by serving up traditional persona and behaviour-based segments without labour-intensive data analysis.
Customer behaviour is changing alongside their expectation for a more personalised experience: 
87% of online shoppers say they are happy for organizations to know more about them.
The importance of individualisation for CMOs
Personalisation affords marketers many benefits, such as improving conversion rates, boosting customer loyalty, and reaching their business objectives. Yet only 10% of retail marketing professionals currently believe they're effective at personalisation.
Only 10% of retail marketing professionals currently believe they're effective at personalisation.
Marketers say their efforts are hindered by budget, data, and people. However, progress is now being made in CMS technology, with the development of a Profile Store (sometimes known as a Single Customer View or Customer Data Platform). Datastores – such as that offered by Episerver Insight – offer connectors with marketing automation systems.
AI and ML are becoming more accessible to businesses of every size. Self-improving algorithms can do the heavy lifting, but marketers remain in control, able to set brand parameters and draw insights from the changes in customer behaviour.
The use of AI will make every experience more personal, relevant, and meaningful to customers — as long as it is still built on context. AI won't replace the role of the marketer but will put more importance on the human element of the business-to-customer relationship.
Personalisation: the numbers
85% of internet users specifically expect and accept personalisation as a part of their online retail experience (eMarketer)
83% of marketers say creating personalised content is their biggest challenge (Rapt Media)
91% don't yet use real-time on-site behaviour of businesses to personalise the experience (EConsultancy)
74% of online customers get frustrated with websites when content appears that has nothing to do with their interests (Janrain)
How CIOs can support personalised content
The IT department is responsible for assisting and supporting the delivery of personalised content. The misuse of customers' data hit the headlines following the disclosure that Facebook users' personally identifiable information was used to attempt to influence voter opinion on behalf of politicians without their knowledge. It remains one of the hottest talking points within content management.
The onus is on CIOs and their IT teams to ensure that customer data is protected.
The onus is on CIOs and their IT teams to ensure that customer data is protected, is kept up-to-date, is instantly available and the company complies with data regulations. This is particularly relevant in examples such as GDPR, which introduced detailed rules about what organisations must tell individuals about their processing of personal data. This includes information as to why their personal data is being processed, how long the data will be stored, with whom the personal data will be shared.
Replacing or upgrading legacy content management systems will provide the marketing team with the tools they need to personalise at scale, without adding extra demands on the IT team for support. This also means they can turn their focus to other value-creating activities within the business.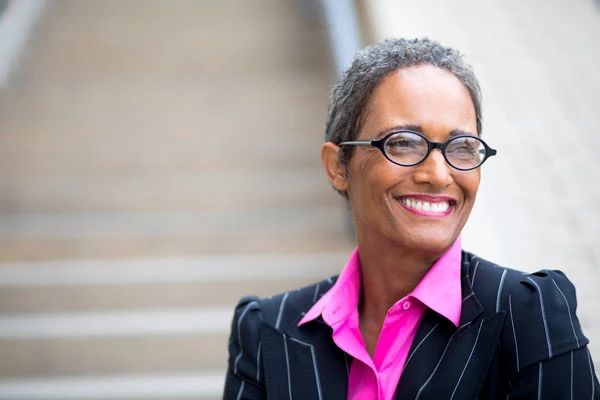 Conclusion
Executives understand that personalisation can be a powerful tool to boost engagement, increase customer satisfaction, drive value and generate repeat business. It is no longer a nice to have, but an essential tool that the organisation must deploy in order to thrive.
As customers expect outstanding experiences, individualised content and tailored journeys will help you to stay ahead of the competition. Accenture predicts that there are $2.95 trillion revenue opportunities for organisations that integrate a smart
digital strategy to personalise customers' experiences – and having the right CMS in place that can help deliver this prize will be crucial.
Working with an Episerver Solution Partner who understands the importance of personalisation will keep your business one step ahead. Working with a partner like GrowCreate will give you access to skills, resource, and knowledge that will help you to create a more relevant customer experience.
94% of senior executives believe that delivering personalisation is critical to reaching and retaining customers. (PwC)